School's (almost) out so it's time to book for the summer holiday sports club at Exeter Golf and Country Club! Holiday sports clubs are available for members to book – early booking recommended.
Just a month to go until the Devon school holidays get underway – and by then we'll all be ready for a break. This summer we have intensive swimming courses, tennis clubs, squash sessions and golf lessons to choose from – all with experienced, qualified instructors or coaches who know how to help your child gain confidence while having lots of fun and meeting new friends.
Our holiday sports sessions are usually busy so here's all the information you need to book in early to schedule some fun days for the children or teenagers in July and August.
Intensive swimming sessions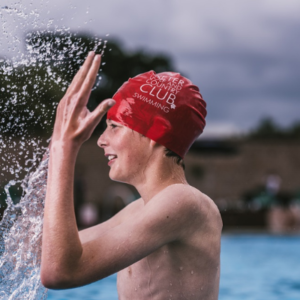 Whether your child needs a bit more confidence in the water – or they want to give their swimming a bit of a boost, the summer holiday Intensive Swim Sessions with Adam could be just the answer.
Sessions run every day from Monday to Friday with the first course starting w/c 2nd August and the second course starting w/c 23rd August. Classes are 30 mins a day with different times for the different swimming lesson stages,
09.30am – 10.00am – Stage 1
10.00am – 10.30am – Stage 2
10.30am – 11.00am – Stage 3
11.30am – 12.00am – Stage 4
12.00am – 12.30am – Stage 5/6
PRICE: 5 session course is £45 for individuals or £40 each when you book for two courses or for siblings.
We are also offering individual and pairs lessons from 9th to 20th August on weekdays from 9am to 12.30pm – first come first served – so book early.
Golf lessons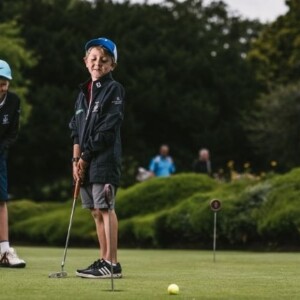 From beginners to improvers, our summer holiday golf sessions are fun, friendly and welcoming for all children. Our experienced PGA Professionals create a fun environment for kids to work on all aspects of the game.
Tuesday 3rd August – 5 – 10 years
Thursday 5th August – 11 – 16 years
Tuesday 17th August – 5 – 10 years
Thursday 19th August – 11 -16 years
Tuesday 24th August – all age years
Times for all sessions 10am – 12pm
Cost per session is £15.
Please register in Pro Shop or via email:
Holiday tennis club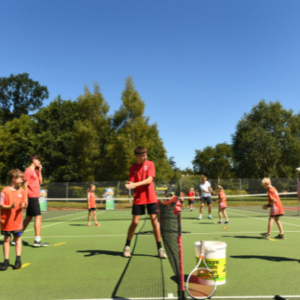 Over the summer holidays we will be running a range of sessions for players of all ages and abilities.
Between 10.00am and 1.00pm on Monday, Tuesday and Wednesday there will be sessions full of fun drills and games. Juniors aged 5 to 16 of all standards are welcome.
Sessions cost £24.00 per session or £66 for three sessions in a week.
Weeks commencing 25th July, 1st August, 8th August and 15th August.
Book your space online here or contact James Temple for more information
Summer squash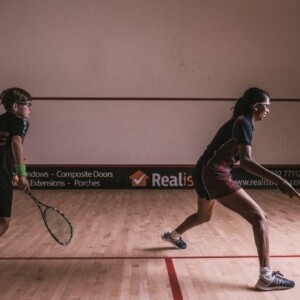 Summer squash sessions are for players aged 8 to 16 years old who have started to get the hang of the basics of the game, and who are able to serve, return and start to rally. The sessions involve technique, tactics and movement work with the coaches on court with the players, alongside lots of varied game play and fun competition.
Wednesday 28th July, 10am – 3pm (lunch 11.30am-12.30pm)
Coaches – Mike Harris (ES Level 3 and Devon Lead County Coach), James Horler (ES Level 1 Coach), Charlie Hill (ES Level 1 Coach)
Wednesday 25th August, 10am – 3pm (lunch 11.30am-12.30pm).
Coaches – Rob Dunford (ES Level 3 and Devon Assistant County Coach), James Horler (ES Level 1 Coach), Charlie Hill (ES Level 1 Coach)
£40 per day, 14 spaces available each day.
Advanced Level – Mike is also running dates for players who play for their respective county junior teams, or who are nationally ranked and regularly competing in England Squash sanctioned events. Ideally for ages 11 – 18 years old. £40 per day – 29th and 30th July, 26th and 27th August.
Contact Mike Harris to book:
With Wimbledon 2022 underway, disability charity, Sense has launched a Sensory Tennis programme for people with complex disabilities, hosted by Exeter Golf and Country Club.
The programme's innovative approach, combines the expertise of tennis coaches, Sense and the LTA's vision of 'tennis opened up'. It aims to create meaningful tennis activities for people with complex disabilities.
The LTA's Open Court initiative, part of their vision for accessible tennis for all, delivers opportunities for everyone to get involved in the game. There are plans to introduce more new initiatives in the autumn, including Walking Tennis.
Sense is running weekly sessions at Exeter Golf and Country Club.
Sense attendee, Lin, explains what playing tennis means to her:
James Temple, Head of Rackets said,"Tennis is a sport that can be played by everyone and it's important to provide opportunities for all to join in. It's been great to see all of our regular players – Lin, Mark, Ryan, Liam and Donna – enjoying the game and we're always looking for new players to join, whatever their level".
Sensory Tennis is one of many coaching programmes available at Exeter Golf and Country Club, with tennis coaching for children and adults of all levels from complete beginners to competitive level tennis.