Learning to swim is important for some many reasons. We teach children and adults to learn to swim through individual, pair or group swimming lessons.
The success of swimming lessons, whether for children or adults depends on confidence, and that is where our swimming instructors concentrate their efforts from the start. Adult lessons are on an individual basis and can be for any level from beginners through to those wishing to improve or even compete.
Our swimming lesson programmes are for members of Exeter Golf and Country Club and adhere to the Swim England Learn To Swim programme, taking swimmers from treading water to competitive swimming, complete with certificates and badges if required. We can also coach for specific events or to retrain adults to perfect their stroke. You'll be surprised at how quickly you see water confidence appear.
The perfect pool for swimming lessons.
The indoor pool is perfect for learning to swim. As it's one depth throughout and a comfortable 17.5 metres in length, it means beginners feel more confident in the water from the word go. Both the indoor pool and our outdoor pool are heated so that slower swimmers don't get too chilly. The outdoor swimming pool has a shallow and deep end, so once your confidence grows there is room to progress.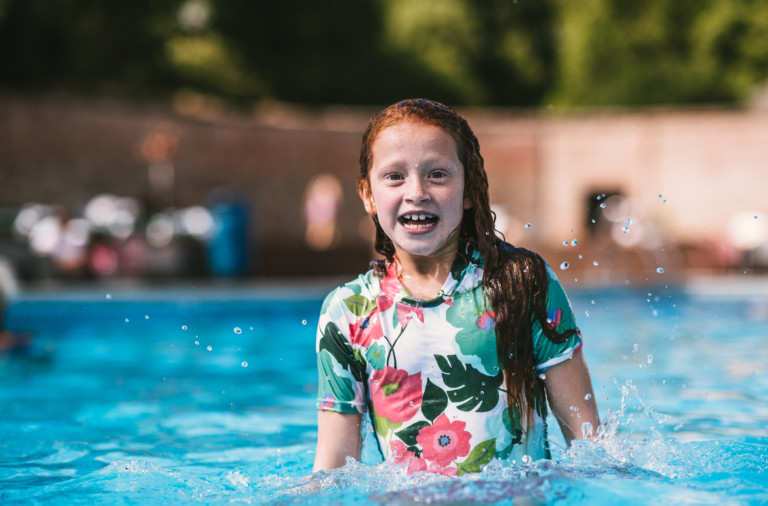 Contact us today to arrange your swimming lessons.