Prestigious golf. A proud heritage. A warm welcome.
Exeter Golf and Country Club offers year round golf on a superb parkland golf course, just minutes outside Exeter city centre. It's no wonder that golf membership at Exeter Golf and Country Club is so sought after. With a waiting list for Men's Golf Membership and a thriving Women's Golf Membership, the golf course is amongst the most desirable in the South West of England.
Visiting golfers are welcome to book tee times or society days at selected times through the week.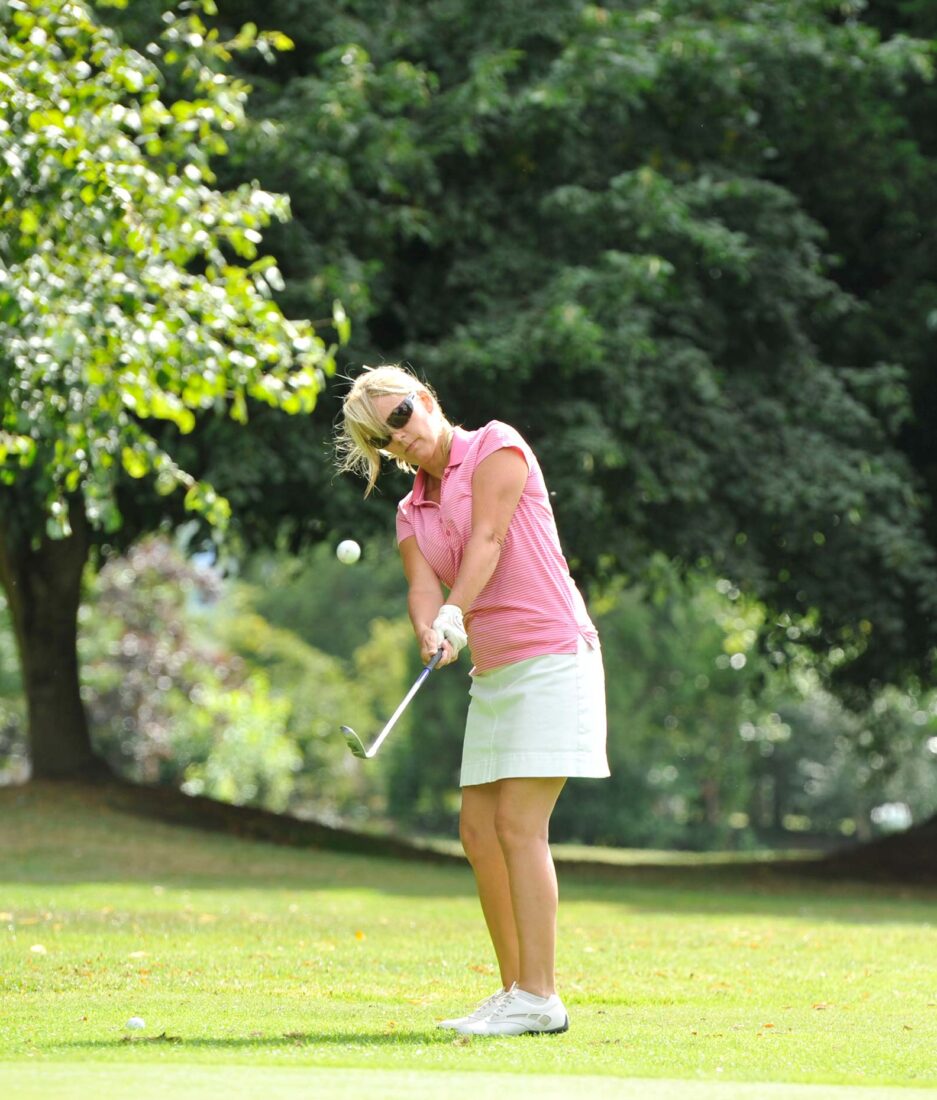 Committed to the future of golf
Winner of the England Golf 'Most Welcoming Club' Award, Exeter Golf and Country Club is dedicated to the future of golf; through growing the game, making golf accessible and abiding by the code of conduct and safeguarding provisions created by England Golf.
Golfers and golfing have changed and while some traditions are important, we recognise the importance of moving with the times. All golfers are welcome at the club and with coaching programmes like Get Into Golf, our Golf Professionals can help beginners, of all ages, get started and on the course playing with confidence and etiquette in no time at all. 
Equality, Diversity and Inclusion Policy
Exeter Golf and Country Club is an advocate of England Golf's Making Golf More Inclusive Framework.
"Golf belongs to everyone, all who play and all who aspire to play, must have an equal opportunity to do so. By listening to underrepresented voices, we sill strive to positively affect everyone's experience of our sport. There is no place in golf for any form of discrimination." Jeremy Tomlinson, CEO, England Golf
As a club, we are committed to the following:
1. Everyone is treated fairly and can enjoy all aspects of golf – equality
2. Everyone is recognised, can see themselves, and be seen in golf – diversity
3. Everyone is welcomed and feels that they belong in golf – inclusion
These principles underpin the Club Rules of Exeter Golf and Country Club.
YOUNG PEOPLE'S SAFEGUARDING POLICY