With just under a week to go before the golf course re-opens after Lockdown III, the new Golf Captains are preparing for their year ahead at Exeter Golf and Country Club.
The 2021 Golf Captains are Charles Kislingbury and Lizzie White.
This year things have been very different to the norm with reduced social contact and traditional events such as the 'Captains Drive In' being shelved, so here's a less formal, virtual introduction to Charles and Lizzie instead. Of course, golf re-starts from Monday 29th March, so if you see them on the fairways, they would love to say hello in person.
Steve Sheldon from the Golf Committee sat down for a Zoom chat with both the Golf Captains to delve into their lives on and off the golf course.
Charles Kislingbury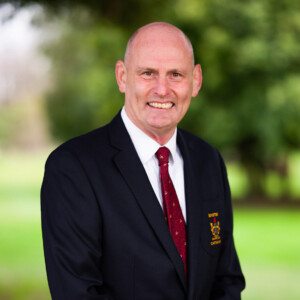 Born in Bristol, Charles is the eldest of three boys. His younger brothers are Rob and Andy. Charles has three daughters, Amber, Grace & Orla, all of whom have worked at Exeter Golf & Country Club.
Charles, a Chartered Surveyor, moved to Exeter in 1990. He runs his own business and sits on two boards as a Non-Executive Director. He is also a School Governor at Exeter Cathedral School.
Home: Woodbury
Favourite sport:  Rugby – Charles played rugby for Exeter in the No.8 position. It's rumoured he was also overlooked by Eddie Jones in his early playing career!
Favourite sport teams: Exeter Chiefs, Liverpool FC, Exeter City and Bristol Rovers.
Other interests: Chairman and life member at Thorverton Cricket Club.
Star sign: Cancer – but not at all superstitious.
Favourite restaurant: Either Palaciso Piri Piri or Patio das Laranjeiras in Portugal.
Favourite golf course after Exeter:  Vilamoura Old Course.
Amusing story: Charles managed to get into and out of France on a golf tour without his passport aka "Checkpoint Charlie".
Favourite film: Pretty Woman.
Best golf round at Exeter: 75 shots.
Current Handicap Index: 8.8.
Ambitions: To travel anywhere in the Southern Hemisphere.
2020 Highlight: Sailing to the Isles of Scilly.
Men's Golf Captain's Message to Members
"I can't wait to be back amongst the members having fun on and off the golf course."
Lizzie White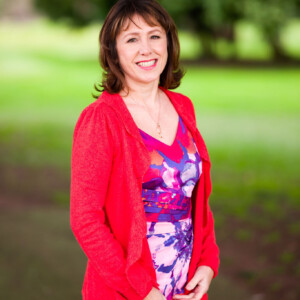 Born in Portsmouth, Lizzie is half Spanish and is the eldest of 2 girls.  She has a younger sister Diana, who currently lives in Canada.  Lizzie is mother to three children, Sophie, Sasha and Joe, all of whom are past Exeter Golf and Country Club junior golfers. Joe also played for Devon,
As a child, Lizzie lived in Malta (where her sister was born) and then moved onto Kuala Lumpur in Malaysia. Lizzie moved to Devon in 1966 and then Exeter in 1978.
Lizzie has recently retired from a long career in finance and was a School Governor at Clyst St George Primary School from 2001-2003.
Home: Exton.
Sporting interest: Lizzie was a ballet dancer and played league netball in her youth.
Other sporting interests: Along with many good friends at the club, Lizzie is part of the longstanding Bluebirds and Tots golf groups.
Star sign: Virgo – Lizzie says that she does have some of the traits!
Favourite restaurant: Ripples at Chowder Bay, Mossman, Sydney and for lunch the Ristorante L'abate in Sorrento, Italy.
Favourite golf course after Exeter: Royal Sydney Golf Club.
A proud memory: Completing the Royal Marines Assault Course at Lympstone Marine Camp in aid of charity in the 80's.
Favourite film: Four Weddings and a Funeral.
Favourite song: Lizzie's 'go to' 'feel good' song is Beach Baby by First Class.
Current Handicap Index: 21.2
Ambitions: To travel more widely and to write a book.
2020 highlight: "Trip to Australia with Jim in February. We met up with my daughter Sasha and my son Joe who was and still is travelling around Australia"
Ladies' Golf Captain's Message to Members
"I love the Club and all it offers.  I'm looking forward to catching up with everyone and along with my committee, introducing some new golf and social events throughout the year."
Charity of the Year
Charles and Lizzie have chosen the YMCA as their charity of choice for the forthcoming golfing season.  Watch this space for an insight and further information about the charity and how we can help to support them.